A CPAP machine is piece of medical equipment those of us who have sleep apnea use to keep our airways clear while we sleep. It's not something we can leave behind when we go on vacation. My sleep apnea was diagnosed in 2011, so I have lots of experience of traveling with a CPAP machine. Here are a few things to know when you travel with your machine.
Prep your CPAP machine for airplane travel
When you're planning your trip, take stock of your supplies. Do you have a fresh filter, and enough nose pillows? Give your equipment a clean before you go, and empty your humidifier of water and dry it well. Most CPAP machines come with their own travel bag, and if yours doesn't get a padded one ahead of your trip. You won't want to pack your machine in your suitcase because if it gets lost or stolen, you will be thoroughly unhappy. Your CPAP won't count against your carry on allowance as it is medical equipment, and if you want to sleep on the plane, you will want it with you. It's a good precaution to have a copy of your CPAP prescription with you, but to be honest, I've never had anyone ask about it.
Airport security with a CPAP
CPAP machines are very common, and if you start looking around at your fellow passengers at the airport, you'll start to spot the CPAP travel bags all over the place. Airport security staff are very used to seeing CPAP machines, so you should not have to explain what it is. However! It is totally unpredictable whether you will have to unpack your CPAP machine from its travel bag to go through the X-ray machine or not. Look out for signs, but regardless, ask the official person standing nearest the belt when you are putting your bags in the trays whether they want it out or not. No security person has ever been difficult about it, at most they may want to do that swab test thing where they wipe a wand over the outside of your machine. Even that has only happened to me once. So don't worry, you won't have to explain sleep apnea to anyone at security or anything!
Erin at Large reader deal: CPAPMasks.com has kindly offered my readers 20% off orders over $75, just use the code ERIN20 at checkout
Using your CPAP machine on the plane (or train)
Many airlines want 48 hours notice if you would like to use your CPAP on board the aircraft, but again, if you forget this, you will probably be okay – I have never had anyone say anything about it (and I have never remembered to ask). Don't forget, millions of people have sleep apnea and travel with CPAP machines, so airline and security staff see them all the time. You will want to be sure to have a power adapter with you, and check ahead of time if your seat has a power outlet that will support your machine. You can check Seat Guru for details of your plane layout ahead of time. If you're traveling by train, you can request information about the best seats to reserve with access to an outlet with the train company.
If you absolutely have to sleep, your best bet is to have a battery pack for your CPAP machine with you en route. A CPAP travel battery is an investment, but if anything should be delayed, or you don't have the right adapter when you arrive, it's nice to know you can sleep properly. Look for the small battery packs if it's just for the plane or for emergencies.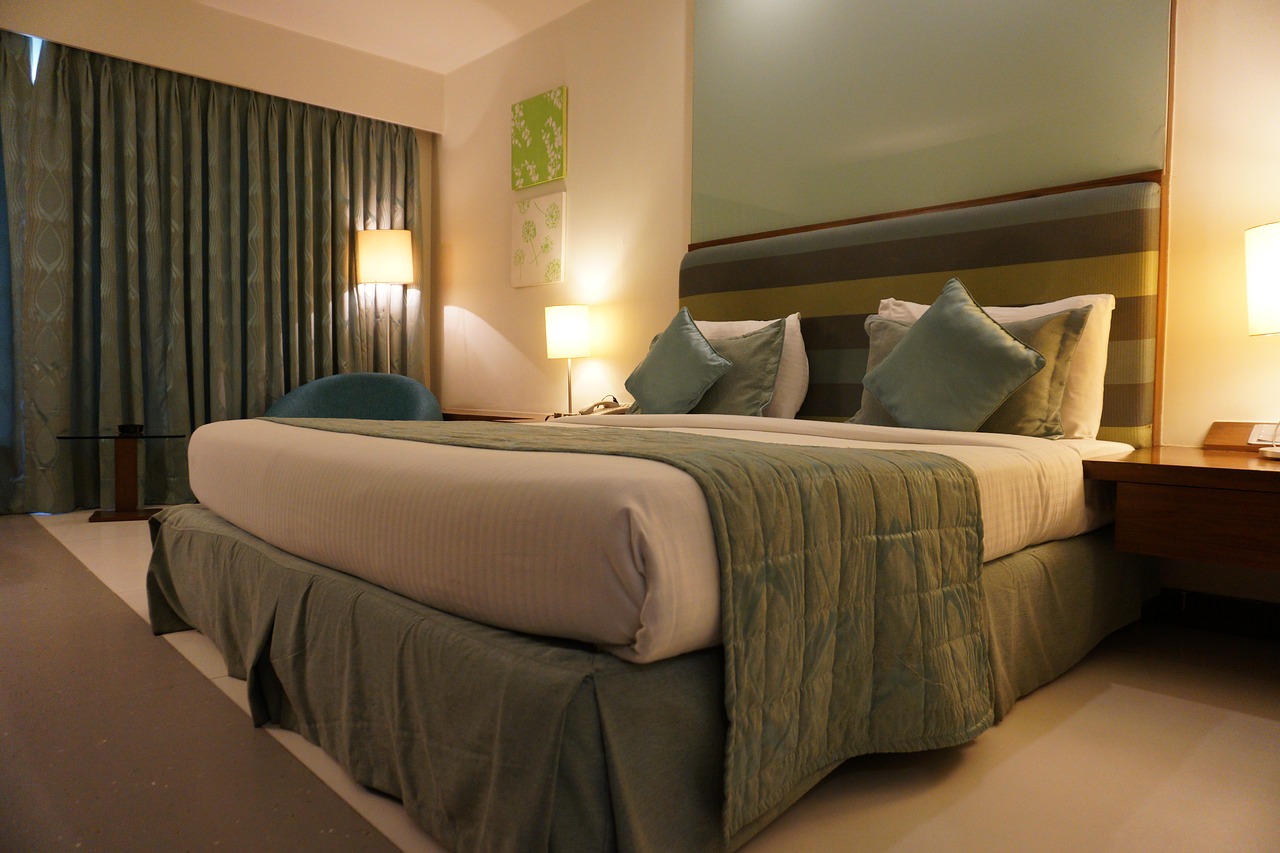 Tips for getting set up at the hotel
I like to pack a travel power adapter with several outlets and lightning cable slots. This is not a transformer, so you will want to make sure your CPAP machine is dual voltage – it should say on the bottom, or on the big block attached to your power cord. If you're in doubt, call the manufacturer. However, the vast majority of machines made in the past 10 years are dual voltage and will work fine with a straight power adapter. 
Traveling in Europe particularly, there's likely to be only one outlet by the side of the bed, and you will have to unplug the lamp to use your CPAP machine. If you have an adapter with lightning cable slots, you will at least be able to charge your phone next to you instead of across the room (such a pain).
If you're staying more than one night, make sure to tuck your mask and hose up around your machine, not tangled up in the sheets. If you had to put your machine on the floor, put it on a desk or the nightstand, even if you have to unplug it. Again, hotel housekeeping has seen loads of these before, but make their job easier by storing it neatly. It's much less likely to get your hose stepped on, kicked or the whole machine dumped on the ground if it is neatly put away without dangling wires or tubes.
You CAN camp with a CPAP machine
You can wilderness camp with sleep apnea! You will need the right CPAP travel battery for your machine (this is when it's good to go for the , the right charging infrastructure (a car charger adapter, or just a travel plug adapter), and a bit of a plan. If you're backpacking, you will want to consider investing in a travel CPAP machine for the weight and size factor. I've detailed the options when it comes to travel CPAP machines below. 
Is a travel CPAP machine worth it?
Travel CPAP machines are mini versions of a regular CPAP machine, often doing away with the humidifier. They can be as light as 300g, and the size of a drink can. Sound amazing? I know, it does to me. The downside is the cost, and as we all know, CPAP machines are not cheap, and investing in a second machine just for travel requires some thought. Check with your doctor or sleep apnea specialist to make sure you're getting one with the right options (auto pressure or not, humidifier or not), but I recommend shopping around once you confirm which model will work for you.
Some of the travel CPAP machines available:
The cheapest one I've found with good reviews is the Transcend EZEX Mini CPAP machine (check prices), which is a mini CPAP but does not come with a humidifier. You will want to make sure you get the right version for you, the one with auto pressure is more expensive. This one does not come with a humidifier, but you can buy a separate unit. You can also get a travel battery, and even one with a solar charging option. This sounds like the best option for camping.
The Respironics DreamStation Portable CPAP machine (check prices) is another popular choice for a small, travel CPAP machine, though I wouldn't put this in the mini CPAP category. The DreamStation has a feature that preheats the water in your humidifier (should you choose to get the attachable one) 30 minutes beforehand, and there's a smart humidifier setting that measures the humidity in the air and adjusts your humidifier's output to prevent rainout (that's when the humidifier is working too hard compared to the moisture in the ambient air, and you end up with water in your hose making crazy noises). 
The Resmed Airmini CPAP machine is the one I have my eye on. I use a Resmed machine at home, so I'm interested in this one. It has a waterless humidifier, but it's worth noting that function doesn't work if you depend on a full-face mask. It weighs only 300g. 
Something to consider is your CPAP cleaning regimen. I am guilty, like so many others, of not cleaning my equipment enough. I really like the look of these little cleaners because they are tiny and you can easily travel with it. However, if you're already set up with something like the SoClean system at home, a good clean before and after your trips
I would say, if you travel often for work or have a long trip coming up, a travel or portable CPAP machine is huge. I wouldn't recommend using a travel machine as your everyday CPAP solution as most of them don't include humidifiers as standard. You'll want to stay with a full-size machine like a full-size DreamStation.
CPAP accessories for travel
There aren't that many things you need to travel with your CPAP machine.
Erin at Large reader deal: CPAPMasks.com has kindly offered my readers 20% off orders over $75, just use the code ERIN20 at checkout