This post contains affiliate links. Should you click on one, I will get a small commission at no extra cost to you. 
When your friends and family love to travel, it can be difficult to think of good, unique, and useful gifts. More 'stuff' is definitely not what they want, and the practical elements of travelling they usually have covered… which is why I'm not going to mention packing cubes here. 
However! There are a few things I've found that have made our travelling life easier, or have encouraged us to make more of our memories when we returned home. 
A really beautiful oversized scarf
When we've travelled in the autumn, winter, and early spring, there are always times when one of us is colder than the others, or when our son would rather sleep on the bus or boat tour but it's too windy. Or the bench we've found to take a break is freezing cold. Or the restaurant terrace seemed warm enough in the sun, but then the clouds come. The ever-useful blanket scarf has saved us more than once as an extra layer for my son on a windy boat, a blanket across our laps when it was too cold at a cafe, or an impromptu seat cushion. Because it's actually your scarf, it doesn't take up any more room in the bag you're already carrying around all day. I love this wool one that The Tartan Blanket Co. sent us, made in Scotland!
Collapsible coffee cup
This seems like an odd one, but it's really helpful. Europe is in the middle of discouraging the use of single-use plastics, and coffee cups and lids are on the list. This Stojo coffee cup collapses to an easy-to-stow disc, and the bigger ones come with a reusable straw too. It's low-key and is easy to use for drinking water from a drinking fountain, or a cup of hot tea on a cold day. 
A nice camera bag that doesn't look like a camera bag
I am really into practical things that don't look like the sporty versions of themselves (have you seen my beloved bike helmet with swappable hat covers?) because I really am not a sporty person by nature. Anything that can be described as 'gear' usually turns me off. I documented my long search for a decent camera bag that's not all mesh and straps, and my GATTA bag has done well. No one knows it's a camera bag, and it keeps my DSLR safe and sound.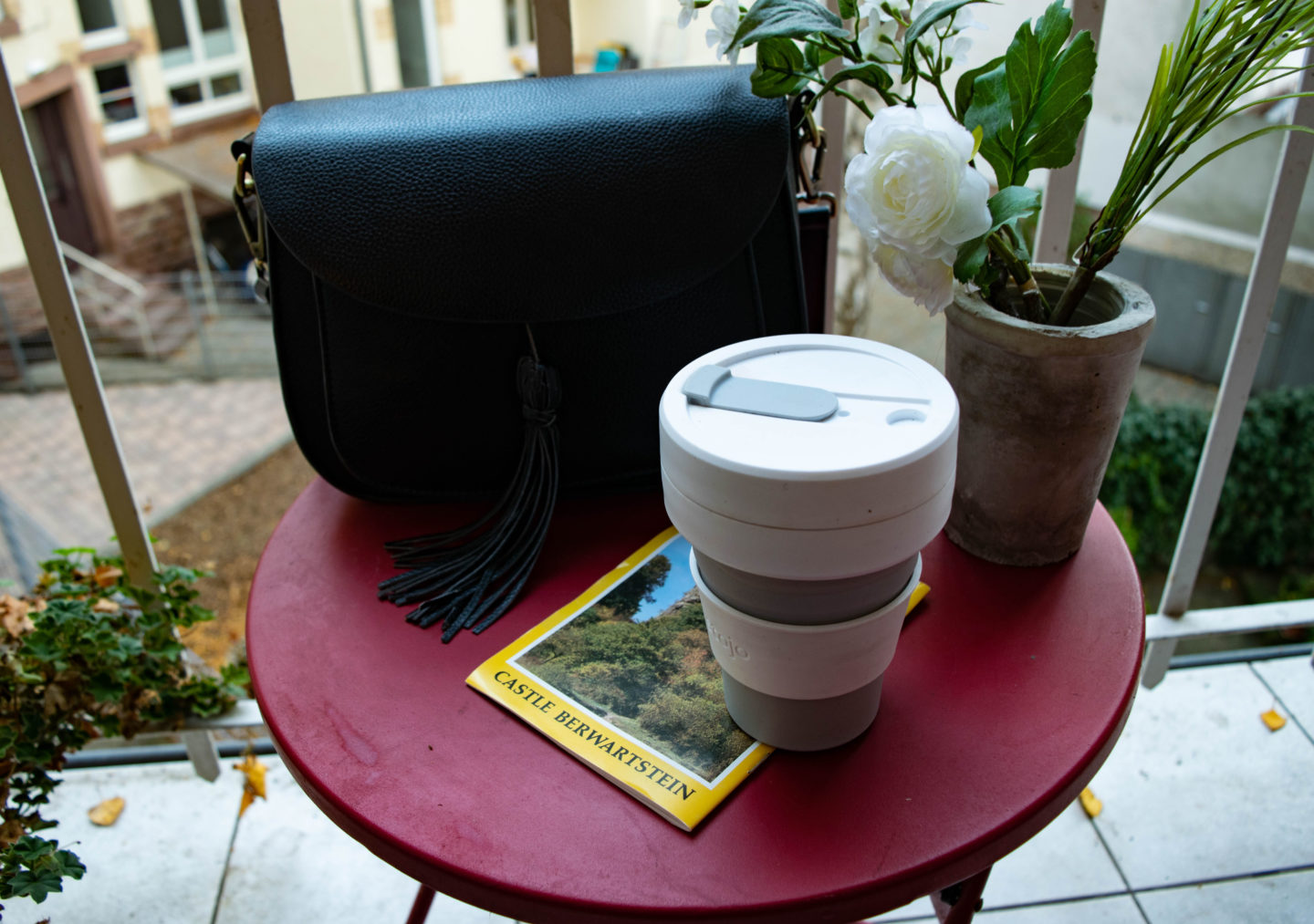 On-the-go games for kids
I've seen a few suggestions for mini versions of regular board games, but to be honest, we don't usually have patience for these when we're travelling. We like games that can be played quickly with minimal rules, so it's still fun when we're all tired and hangry. Spot It! comes in a little tin, and it's a challenging shape-matching game. It's quick and easy to scoop up when the food comes.Plusplus is a satisfyingly tactile pile of 'plus' shapes that fit together. They are very small and can be stowed away easily in a bag – losing a few bits doesn't make any difference either. Look for the jumbo sized ones for smaller kids. Finally, Story Cubes are great for keeping little minds moving, or for changing up your own storytelling routine. Just roll for story prompts and take it from there.
Shadowbox frames for all those bits
Kids are great at picking small pieces of things everywhere. Receipts, business cards, transit stubs, souvenir coins… we have piles of stuff. Give your traveller friends and family a few shadow box frames and some decorative pins so they can make something with all the travel ephemera. Maybe include some ideas from Pinterest to get them started. IKEA makes a cool display box you can easily open and change out the items inside, and your local craft store is a good place to get little things to help make the inside easy to arrange.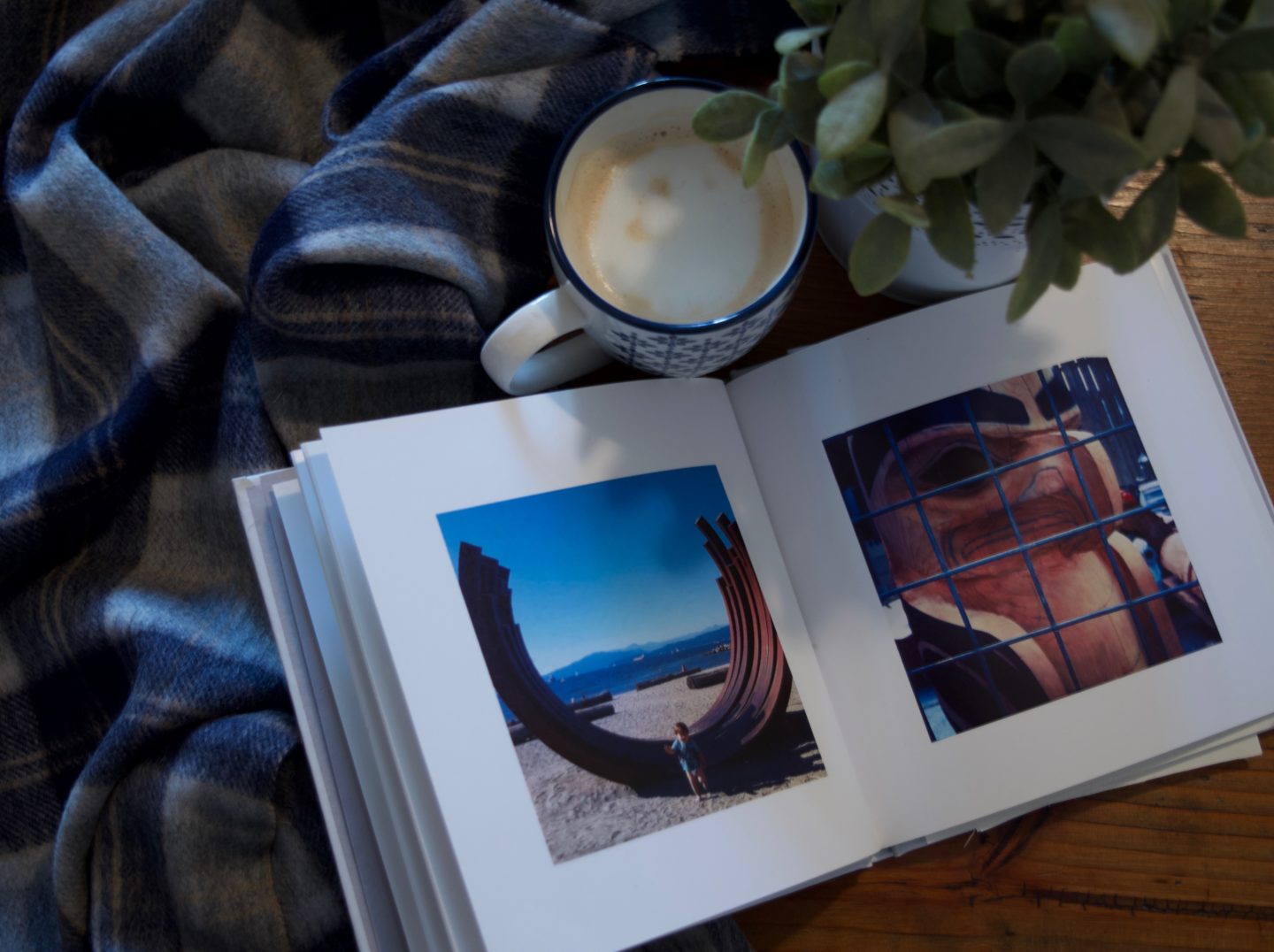 Doing something with all those photos
If you're anything like me, it takes years to get the time to do anything with all those photos I take when we're away. Giving your friends and family a gift voucher to a service like Mixbooks (EU & US), Blurb (US & CA), Shutterfly (US only), or Cewe (DACH countries) might be the motivation they need to produce a couple of memory books of their own. 
Gift them a professional photography session on their next holiday
There's a great service called Flytographer, that allows you to book a session with a local professional photographer while you're on holiday. You can buy a gift card for the service without even knowing where your recipient is going, which makes it a really flexible gift. Flytographer covers 200 locations worldwide too.